Quality Inspection of Fiber-Reinforced Tapes and Simulation of Defective, Tape-Based Composites

The aim of the project is to avoid the occurrence of material-related defects during automated tape laying. This is realized by a quality analysis prior to tape laying to detect faulty material sections.


Fully automated, laser-assisted tape winding process with integrated quality inspection program

The research project aims to reduce the need for manual quality inspection by fully automating the currently manual process steps of first layer fixing, demolding, component labeling and cutting. This will be supplemented by online quality control through systematic recording and monitoring of quality-relevant control and process parameters. The entire manufacturing process, from the connection of the semi-finished product to the finished, cut-to-size component, is to be automated in a holistic plant concept.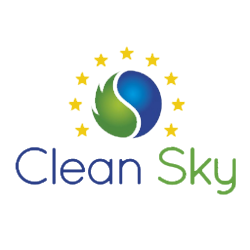 Sonaca WING flap process Development

SWING project aims to develop a material/process/design solution for a shielding flap for hybrid laminar flow control on wings of large passenger aircraft. The project target is to develop an In Situ Consolidation thermoplastic process to outperform existing process in terms of structural and economic performance.


Material Efficient Lightweight Construction for Resource-Efficient Mobility

The semi-finished products of the "MAREMO" project consist of fiber composites that are manufactured tailored to their respective load and in near-net-shape preforms. These semi-finished products produce hardly any waste and are made of recycled materials. Individually tailored fiber carbon bands, so called towpregs, are applied to the base material of flat fleece. The towpreg layer is thickened depending on the load. Parts not exposed to higher loads are left without continuous fiber reinforcement.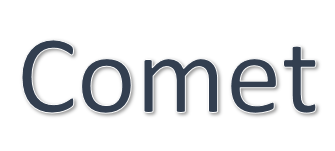 New strategies towards laser assisted manufacturing of fiber reinforced thermoplastic composites
The project focused on new thermoplastic composite process chains based on additive layer manufacturing (ALM) strategies to face the steadily growing demand to construct near-net shape structures with complex architectures and in addition to replace current cost intensive multi step manufacturing process technologies. This research project addressed the needs of industrial areas, such as the aerospace industry, where high-performance and small lot-size are required.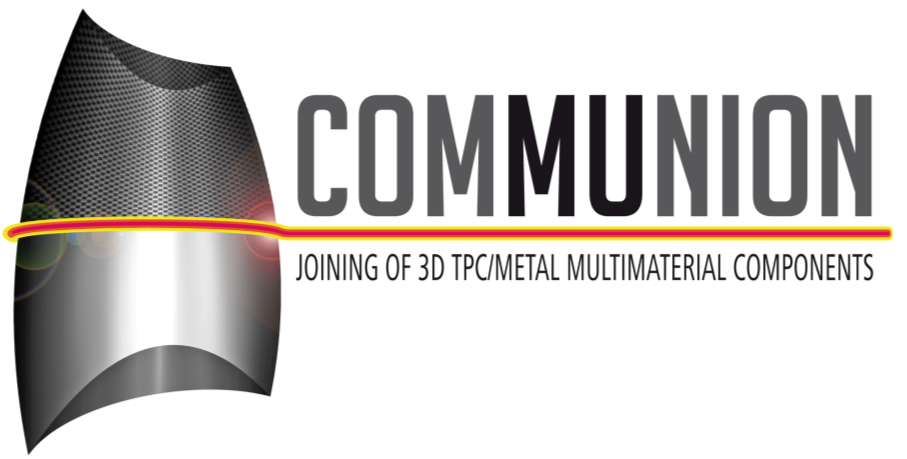 Net-shape joining technology to manufacture 3D multi-materials components based on metal alloys and thermoplastic composites
The ComMUnion project enables productive and cost effective manufacturing of 3D metal/CFRTs multi-material components. Automatic tape placement of CFRTs with controlled laser-assisted heating, high-speed laser texturing and cleaning, on-line monitoring and inspection, and computational multi-scale modelling will be combined in a multi-stage robot solution for joining to provide the greatest performance joints. Tools for quality diagnosis and decision support will be also implemented under a cognitive approach.


Photonic process chains for the flexible, generative, automated and economical production of customized hybrid lightweight components made of thermoplastic fiber composite plastics

The aim of the "LightFlex" joint project was to improve the manufacturing flexibility of individual prototype and small series production and to achieve greater geometric complexity while reducing manufacturing costs. To this end, an automated photonic process chain was used to manufacture individual products made of fiber-reinforced plastic with integrated functional elements flexibly, quickly and cost-effectively. For example, FRP prototypes such as individualized seat shells for vehicles or prostheses could be produced, which are equipped with individually adapted assembly devices.

In situ manufactured carbon-thermoplast curved stiffened panel
INSCAPE main objective is to enhance the automated thermoplastic fiber placement process and machine to manufacture an in situ consolidated double-curved structure including in situ joining of stiffener and skin laminate.


Automated Deposition of Carbon Tapes with Thermoplastic Matrix for Complex Components
The goal of the project was the development of new controllers for laser power and optics angle that process more information from the thermal camera to keep the temperature of the tape and the substrate in the nip point as constant as possible and thus achieving a robust behavior of the controllers even in extreme situations.


Selective Tape-Laying for Cost-Effective Manufacturing of Optimised Multi-Material Components

The aim of the Stellar project is to develop the manufacturing process for high-speed placement of carbon, glass and polymer fiber reinforced matrices, in selected locations in a composite structure, to provide the optimum reinforcement, weight and cost profile within a part.

Bending Process for Fibre Reinforced Tubes
The project aim was the development of an automated process for bending thermoplastic fiber composite tubes by developing a heating unit for the bending process, and over the challenge of reproducibility of the process for industrial use.

Integrate Process Chain for Automated and Flexible Production of Fibre-Reinforced Plastic Products

The project aims at the development of worldwide first automated turnkey manufacturing systems for fiber-reinforced thermoplastic composites (FRTC) addressing public and private transportation, mechanical, chemical and civil engineering as well as consumer goods.


Continuous winding line for thermoplastic composite tube production

The aim of the project is the development and research of a laser-assisted continuous tube winding line for the production of thermoplastic composite tubes. The laser-assisted depositing technology developed by APFT GmbH for processing thermoplastic composite components serves as the basis.